Whole Turkey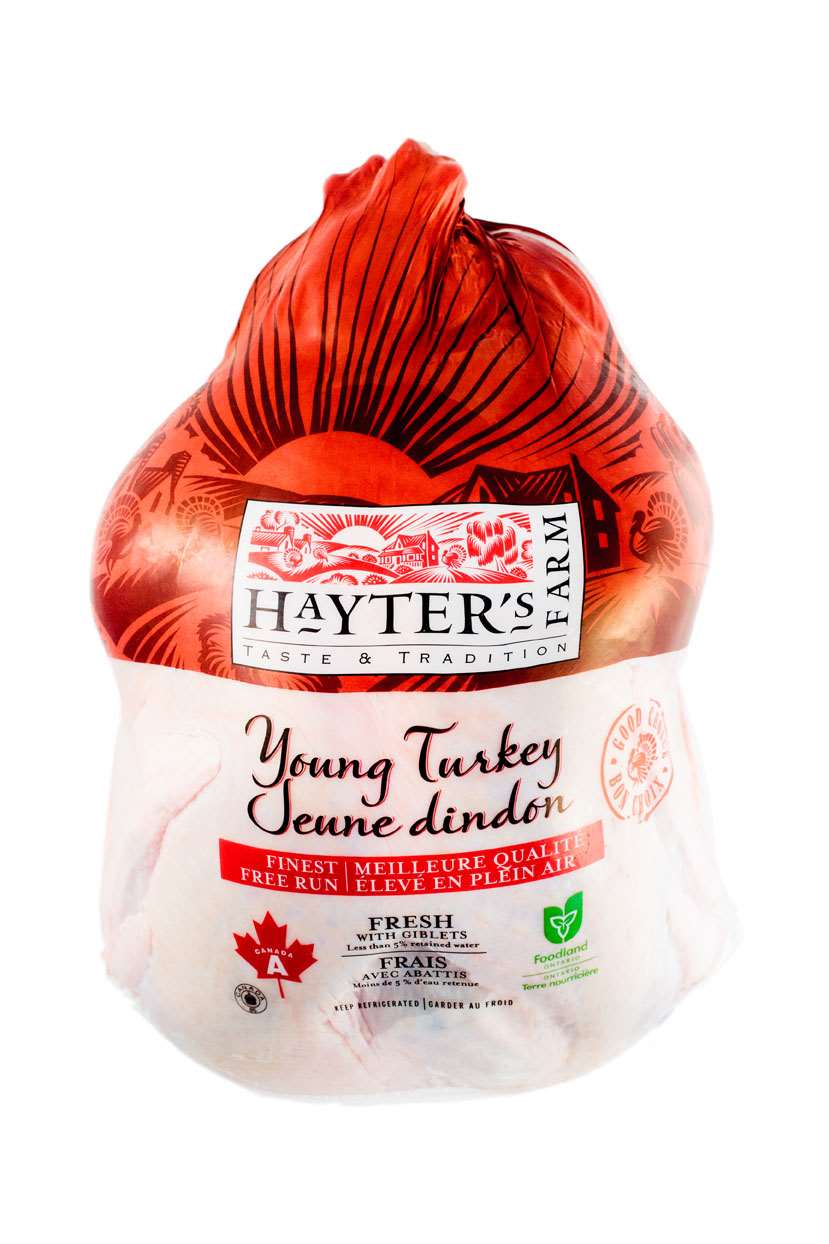 Product Features
It's no surprise Turkey makes the Holiday #1 Favourite Food List. But today's Turkey is available all year round. So Roast It, Deep Fry or BBQ your holiday tradition anytime of the year.   Turkey is naturally low-fat, loaded with nutrients, economical and most importantly Simply delicious!
That sentiment can conjure up a lot of stress for those in charge of preparing and hosting this loved holiday dinner, but that really shouldn't be the case. It's so easy to cook the perfect Turkey with just a little know-how and a little planning.
First things first, you have to start with the proper Turkey. And you won't find that anywhere except than Hayter's Farm. Our Turkeys are meticulously raised and cared for; from poult to fully grown birds they are free to roam in a healthy, spacious environment.
Check out our simple preparation and cooking instructions here and you will be sure to please your family and guests with a tender and juicy turkey dinner.
Oh yes… don't forget the stuffing and cranberry sauce! Here are a some great recipes to accompany the perfect Turkey!