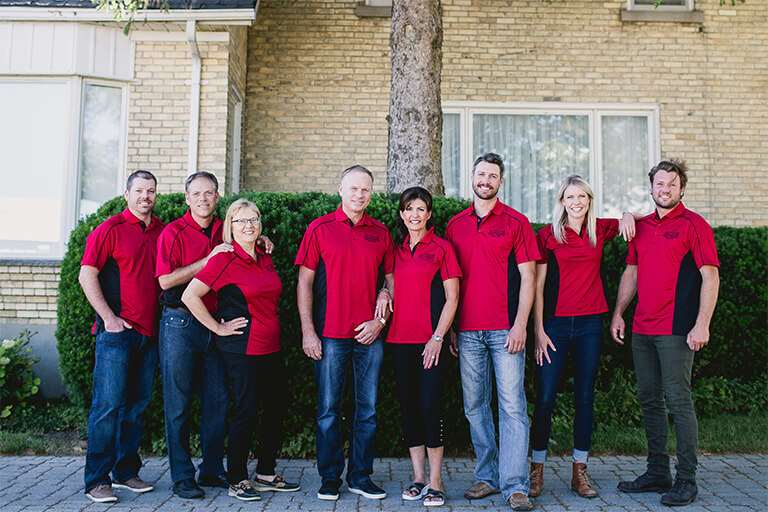 The Hayter's Story
A family-owned turkey farm in Dashwood, Ontario is the place where three generations of the Hayter family have devoted their passion for premium quality. Now, with 8 family members from the second and third generation, our devotion to taste and tradition in every aspect of turkey farming and turkey products continues to this day.
Read about Our Difference, check out Our Products and try Our Recipes.
We Have a Hands-on Approach
For over 70 years, we have adapted and innovated our farming practices to sustainably grow our business by sharing our passion for wholesome, great tasting turkey. We know it takes a comfortable and healthy turkey to create a quality product and although a lot has changed over the years, our hands-on approach and humane handling of our turkeys will always be the top priority.
Turkey is all we do! As a small, hands-on operation, we know how important it is for us to maintain the very highest standards of excellence. That's why you can always rely on our reputation for outstanding taste, freshness, and nutrition.