Turkey Breast Roast Seasoned ~ Gluten Free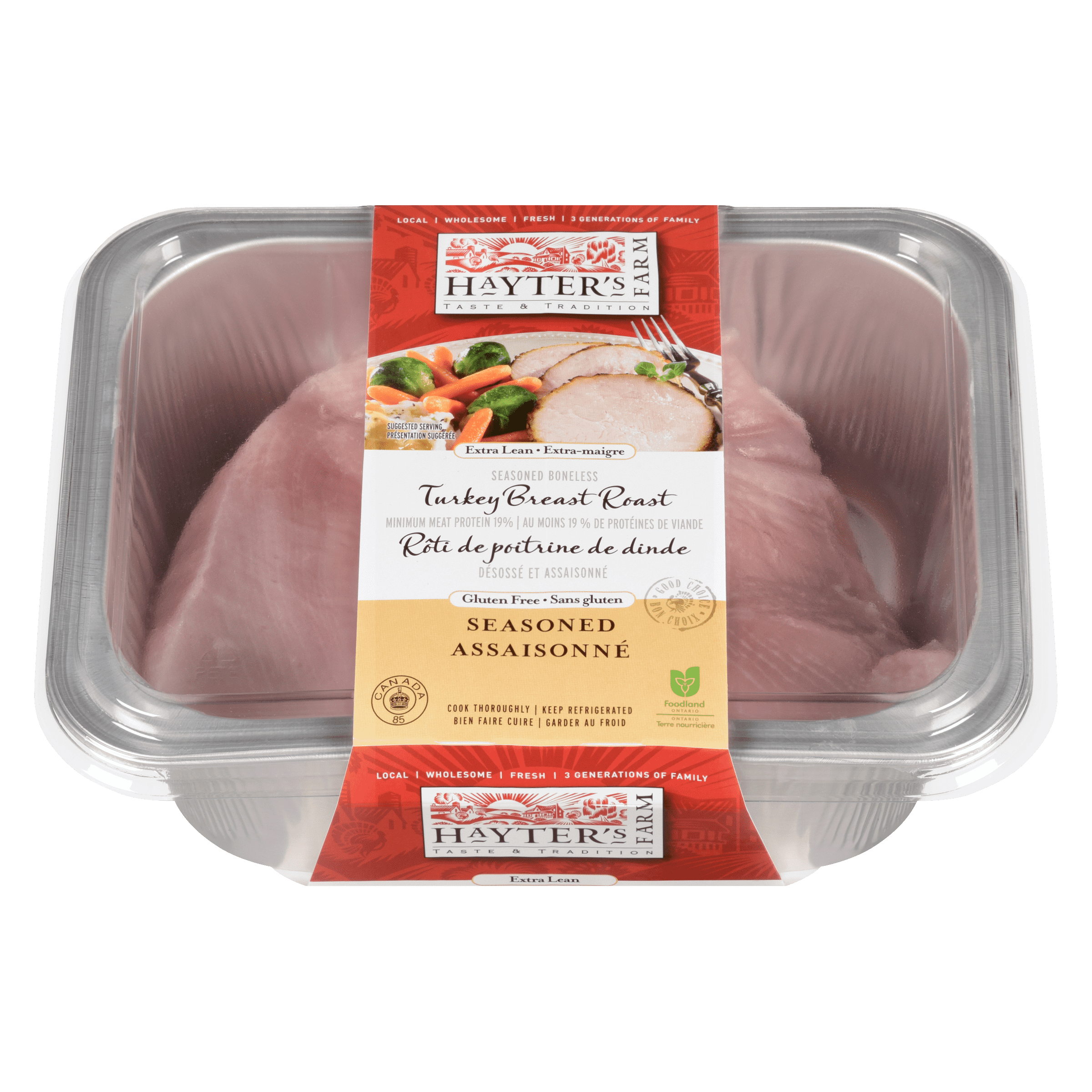 Product Features
This 'Ease to Please' Roast is made with the whole breast. Just roast and serve this delicious Boneless Roast for a traditional turkey dinner without all the prep work.
This 3lb Roast is even oven-ready with an oven-friendly container. Leftovers, that's if you have any, this shape is perfect for sandwiches!!!
For that larger crowd, this product is also available in a 5lb or 10lb Roast. Yield is 1/2lb per person.