Turkey Breast & Thigh Roast Seasoned ~ Gluten Free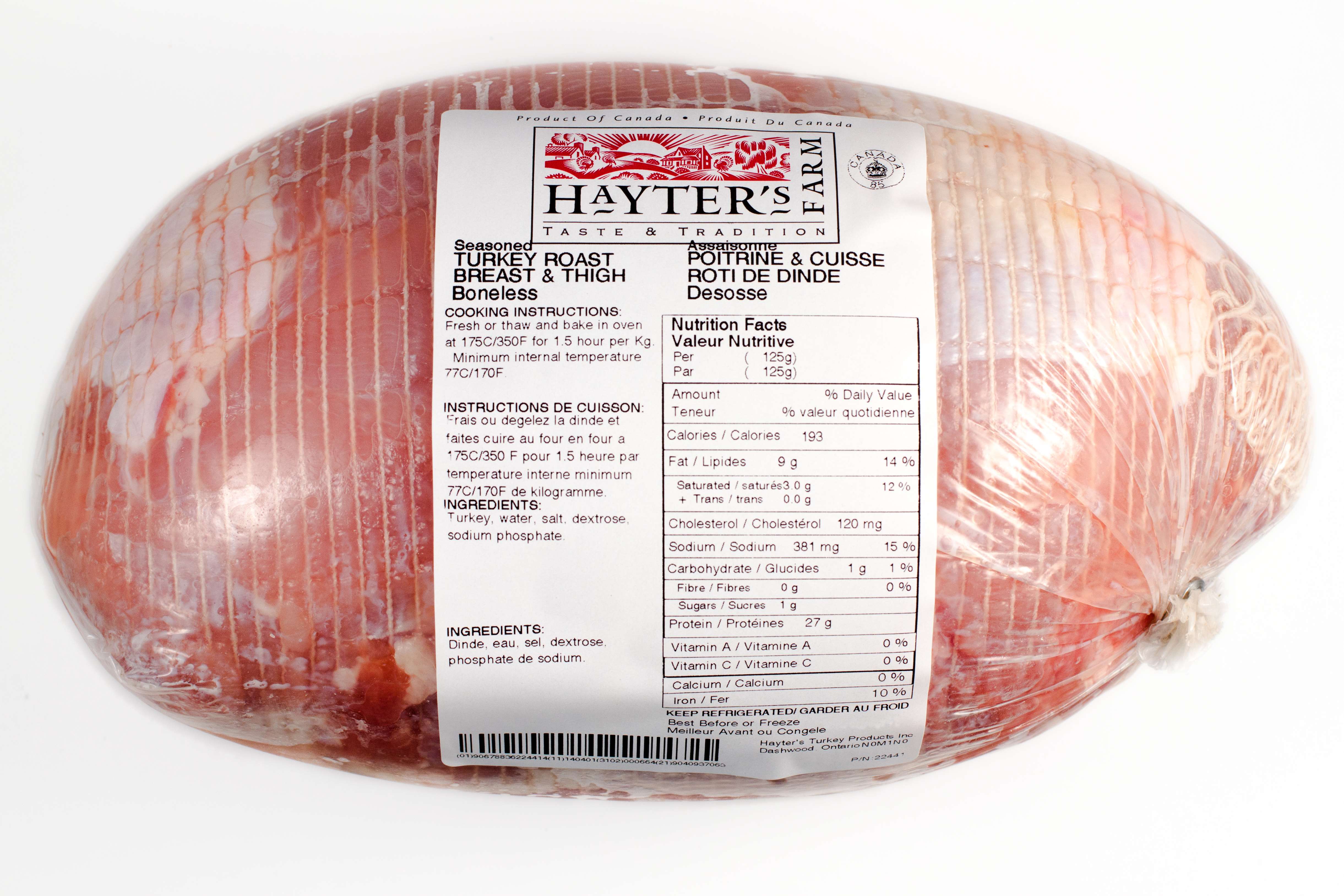 Product Features
White & Dark Meat?! Yes, that's right!, this 60/40 Breast & Thigh Roast will satisfy everyone's preference.
The 'Ease to Please' Boneless Roast. Ready for your oven, just roast and serve this delicious Boneless Roast for a traditional turkey dinner without all the prep work.
Available in 5lb or 10lbs and yield is 1/2lb per person.