Turkey Sausages Maple Breakfast ~ Gluten Free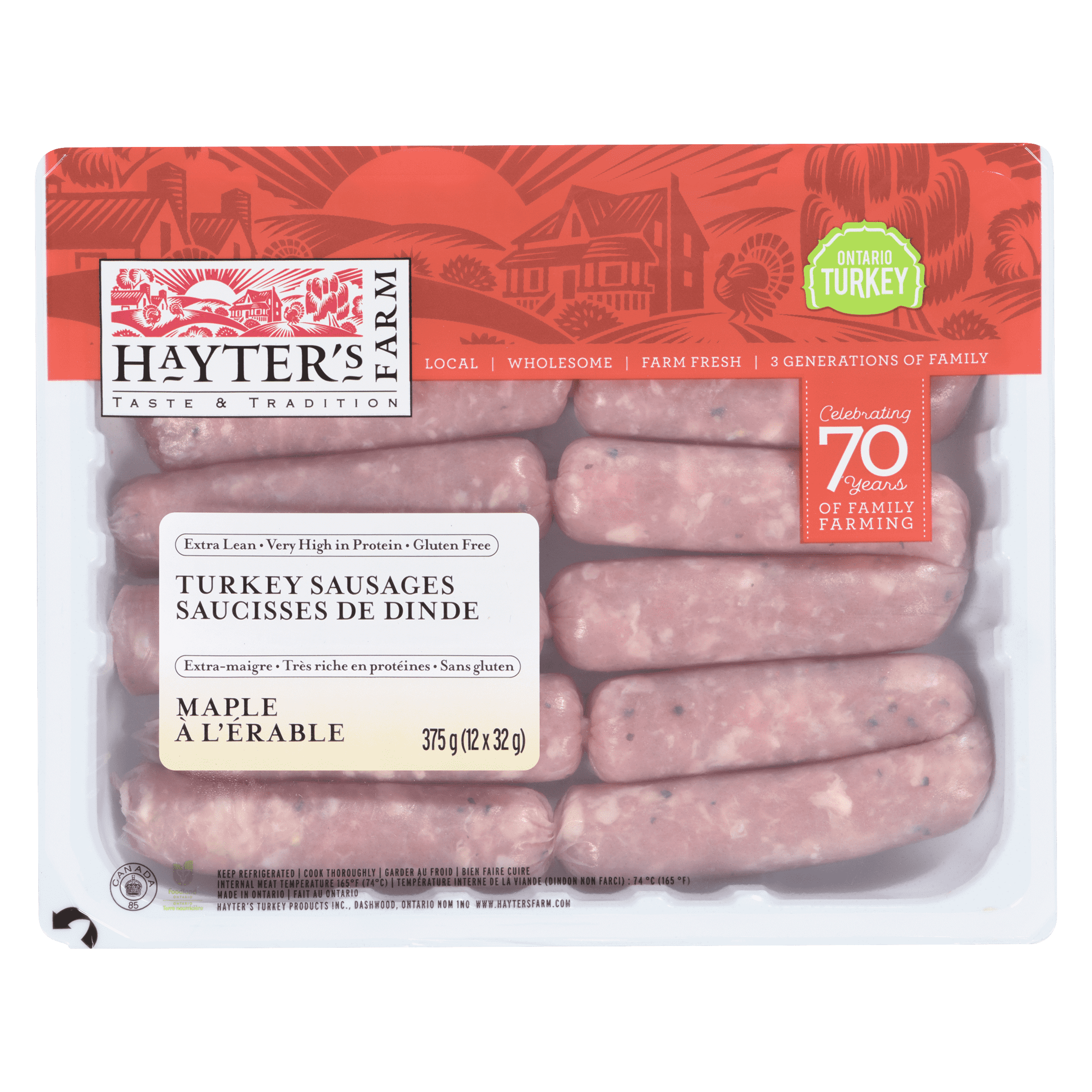 Product Features
We use a synthetic casing made of collagen for our turkey sausages. There are no traces of pork.
This product is available fresh and frozen, package quantities will vary.
An excellent start to your day calls for an excellent choice in protein.  These maple flavoured breakfast links are one of our best-sellers and are loved by all ages as they are a great lean protein to get your day started.