Turkey Sausages Mild Italian ~ Gluten Free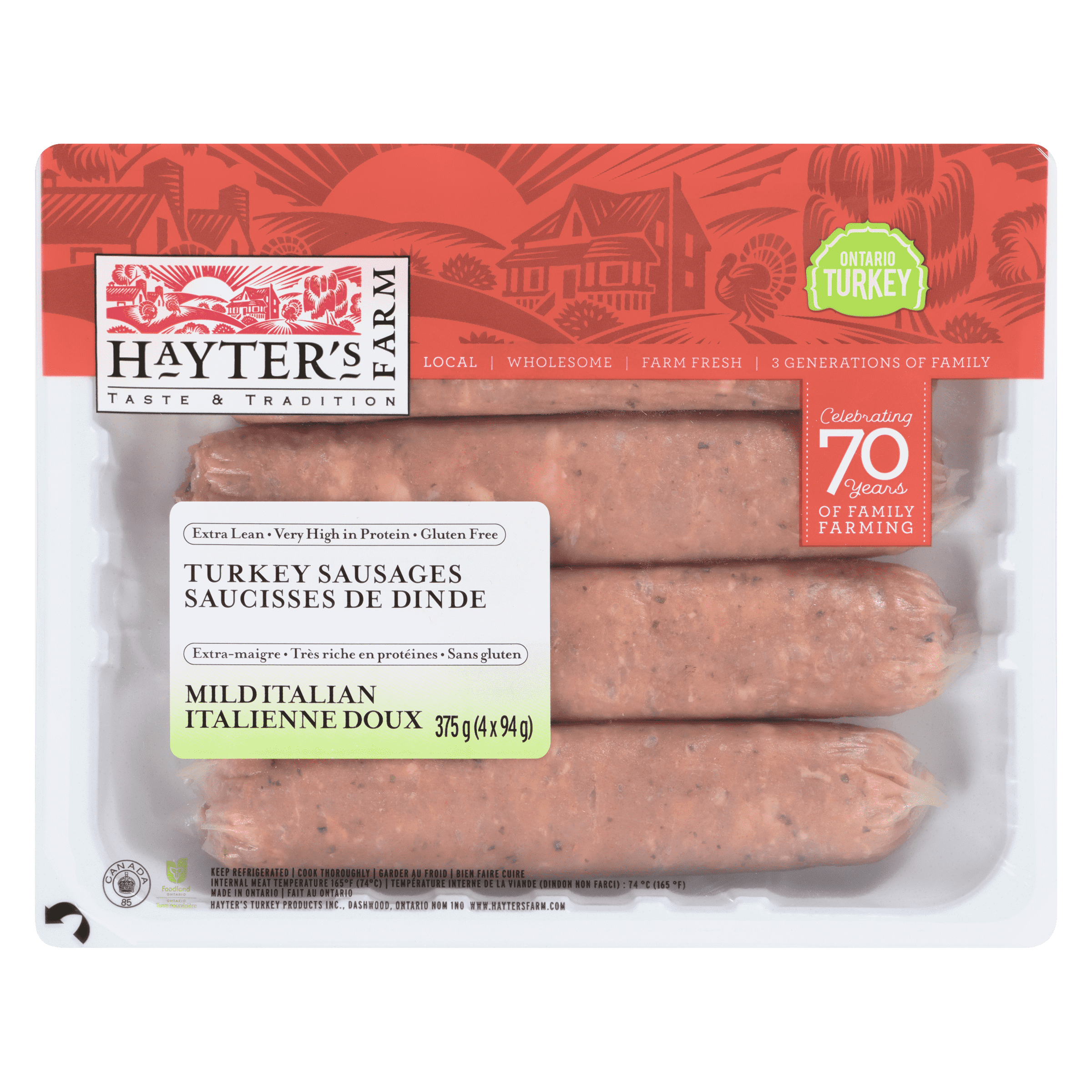 Product Features
We use a synthetic casing made of collagen for our turkey sausages. There are no traces of pork.
This product is available fresh and frozen, package quantities will vary.
Hayter's Mild Italian Sausage is spiced up in perfect balance with the subtle taste of Turkey. It is very flavourful but with no after-burn. Hayter's Sausage is lean so no need to pre-boil this sausage.
It pairs very well with Italian Pasta Dishes or use in chili recipes or Ragouts.