Turkey Sausages Honey Garlic ~ Gluten Free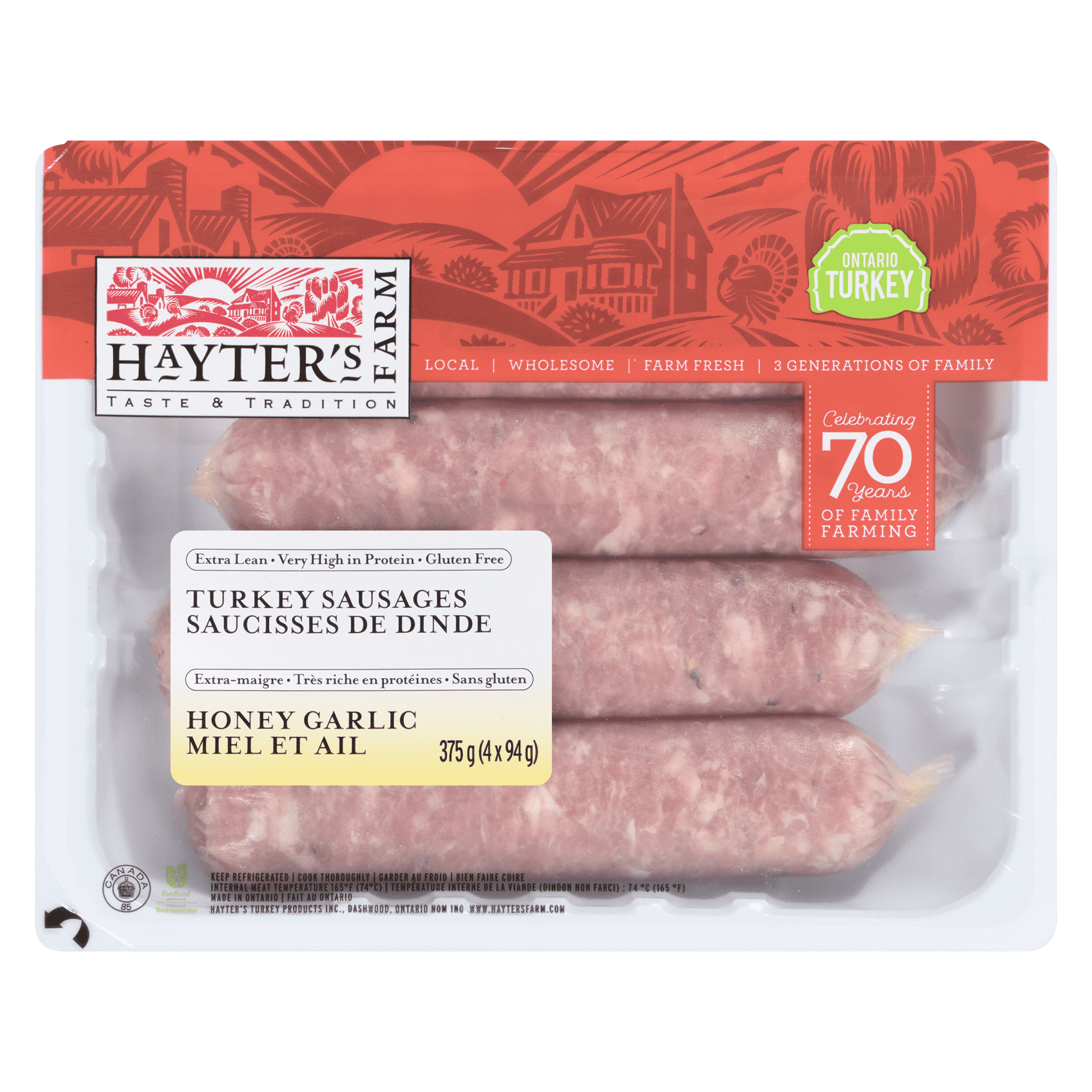 Product Features
We use a synthetic casing made of collagen for our turkey sausages. There are no traces of pork.
This product is available fresh and frozen, package quantities will vary.
Get ready for a great taste adventure, these sausages marry beautifully the sweet taste of honey along with a perfect touch of garlic that will keep you coming back for more.