Turkey Sausages Original ~ Gluten Free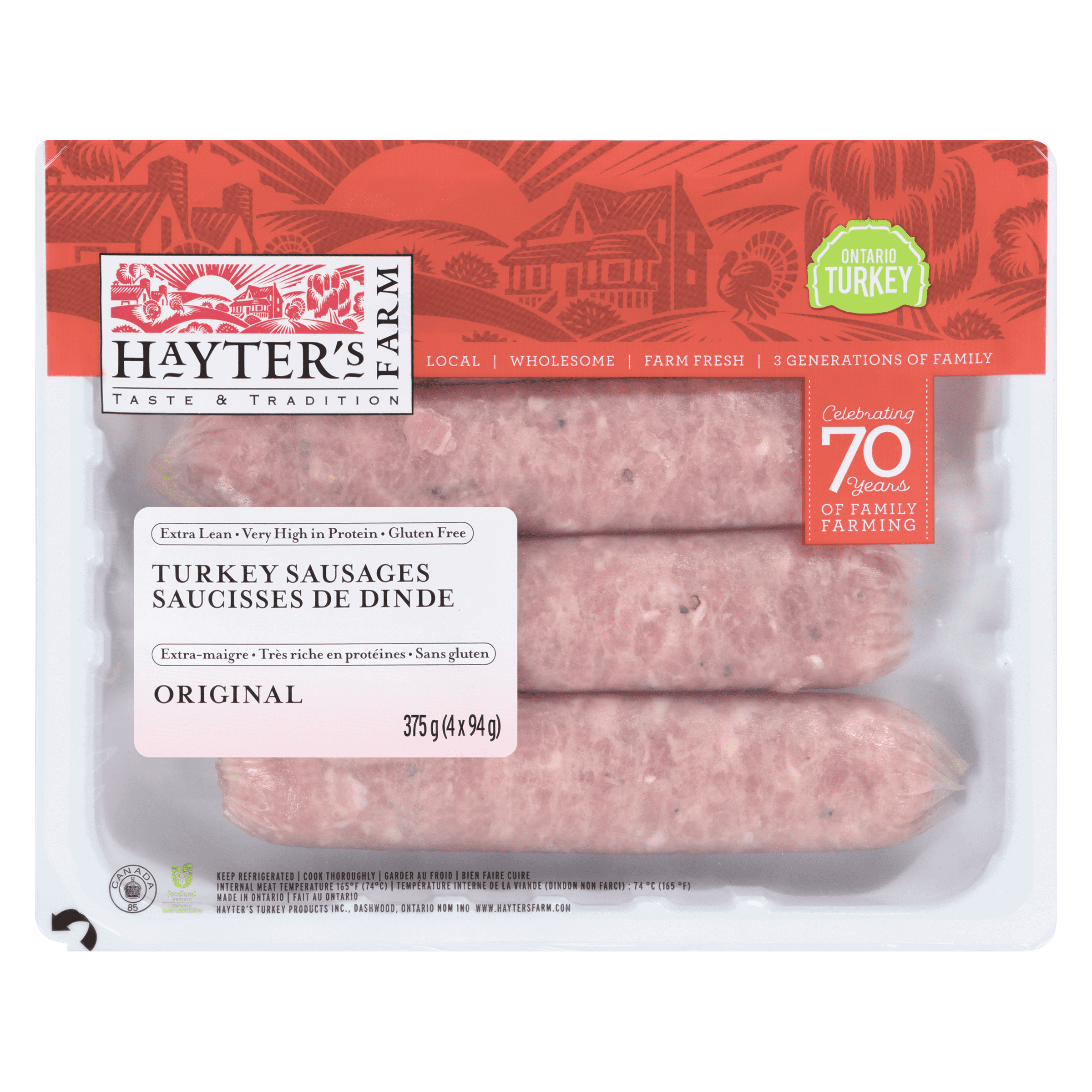 Product Features
We use a synthetic casing made of collagen for our turkey sausages. There are no traces of pork.
This product is available fresh and frozen, package quantities will vary.
It's as simple as Salt & Pepper and simply put, it's a classic.  We've made this family recipe for over 30 years and it still proves to be one of the best selling sausages today.  This sausage is an excellent choice for the grill and served in a bun, but has the bold attributes to go naked (without the bun of course) as the centre-of-the-plate star in a true German fashion, complemented well with Sauerkraut and boiled potatoes.